FACT – RADIATION FROM MOBILE PHONES HAS BEEN PROVEN TO CAUSE BIOLOGICAL DAMAGE TO HUMAN BRAIN CELLS.
Many of the world's leading neurosurgeons are very concerned about the alarming rise in Brain Cancer
Leading Australian neurosurgeon Dr Charlie Teo has stated:
"if the question is – does mobile phone use cause brain cancer?
– my answer is yes!"

(Dr Charlie Teo interview on 60 minutes)
Dr Vini Khurana associate professor neurosurgery Australian National University warns of the rising increase in brain tumours associated with mobile phone use noting tumours on the same side of the head as their preferred side for making calls.
The Radiation & Nuclear safety Authority in Finland has found that just one hour of mobile phone radiation exposure triggered harmful changes in human cells.
Scientists have proven that just a 2 minute phone call affects the electrical currents in the brain for over 1 hour after.
THE CHOICE IS YOURS.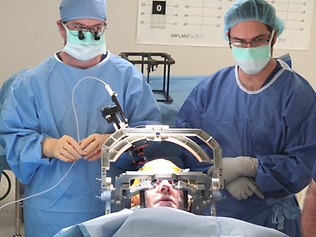 FACT – THE BIGGEST CANCER KILLER TODAY FOR UNDER 30 YEAR OLDS – BRAIN CANCER.
Mobile phone radiation is the same radiation as inside a microwave oven.
The current world safety limit for mobile phone radiation is based on a study conducted nearly 20 years ago.
The study was based on 6 minutes of calls per day for 3 months on an analogue phone.
Today's smart phones are several times more powerful than the old analogue models.
"The biggest problem is that we know most environmental factors take several decades of exposure before we really see the consequences."

Dr. Keith Black chairman of Neurology
Cedars Sinai Medical Centre, Los Angeles
THE CHOICE IS YOURS.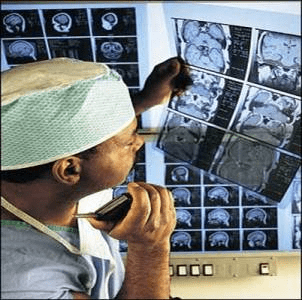 FACT- A CHILDS BRAIN ABSORBS UP TO 10 TIMES THE RADIATION OF AN ADULT BRAIN.
The skull of a child is thinner and the brain tissue more absorbent than that of an adult.
New research shows 35 per cent of children aged eight to 11 now own a mobile phone, a figure which has almost doubled since 2007
Mobile phones have also saturated the teenage demographic with 94 per cent of 16 and 17-year olds now owning a phone.
Extensive studies indicate a range of early learning & behavioural disorders in children exposed to mobile phone radiation.
No radiation safety tests have ever been carried out for children.
TODAYS TEENAGERS WILL BE EXPOSED TO OVER 6000 HOURS OF MOBILE PHONE RADIATION BEFORE A CONCLUSIVE STUDY IS COMPLETED.
IS THIS AN ACCEPTABLE RISK FOR OUR CHILDREN & GRANDCHILDREN?
THE CHOICE IS YOURS.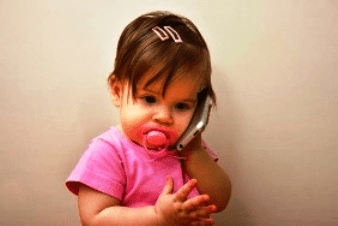 FACT: MOBILE PHONE RISK TO FERTILITY OF MEN WHO KEEP MOBILE IN THEIR TROUSERS:RADIATION EFFECTS QUALITY OF SPERM
Medical studies have proven mobile phone radiation affects sperm motility.
Studies have indicated a higher level of sperm deformity in males who have a mobile phone against their body for extended periods.
Read the manufacturers warning in the packaging fine print :
"warning do not hold the mobile phone against your body! "
Mobile phones are radiating even when you are not on a call.
Mobile phones radiate at higher levels in low signal pick up areas.
Having a radiation device in your pocket close to your "private parts" for long periods is dangerous for young males.
WHY TAKE THE RISK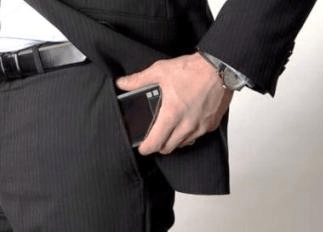 Dr Mathews said the findings suggest that mobile radiation has an impact on fertility – but said much more research is needed to draw any firm conclusions. Read more…
Damage from cell phone radiation.
It's best to keep your cell phone as far from the testes as you can, Dr. Sabanegh from Cleveland Clinic says.
While there are a variety of factors involved – where you keep your phone and what kind you have, for instance – the goal is to minimize things that impair fertility.
"We've done a lot of research on cell phones," Dr. Sabanegh says. "In studies where we directly exposed sperm to cell phone radiation, it did damage the sperm."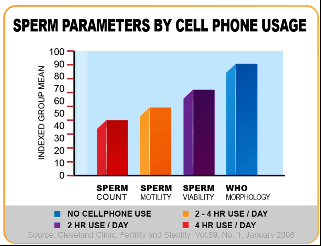 FACT – ANY COMPANY WHOSE EMPLOYEES USE THEIR MOBILE PHONE AS PART OF THEIR JOB FACES A FUTURE OCCUPATIONAL HEALTH & SAFETY RISK.
Telstra, Australia's largest mobile service provider now sends customers a text warning them of the risks from mobile phone radiation.
Link : https://www.telstra.com.au/abouttelstra/download/document/27584tel-eme-mobile-health-a4-13-7.pdf
Italy 's supreme court recently awarded the first multi $ million damages claim to an employee with brain cancer caused by excessive use of his mobile phone at work.
Some of the world's largest telcos are currently facing billion law suits launched by brain tumour victims with many more expected to follow.
Insurance companies have rated telcos in the highest risk category and are limiting policies.
REMEMBER – THE TOBACCO INDUSTRY DENIED ANY LINK BETWEEN CIGARETTES & LUNG CANCER FOR OVER 30 YEARS!
REMEMBER – ASBESTOS MANUFACTURERS DENIED ANY LINK WITH CANCER FOR OVER 50 YEARS!
WHY TAKE THE RISK?